Take This IMMEDIATELY after a Stroke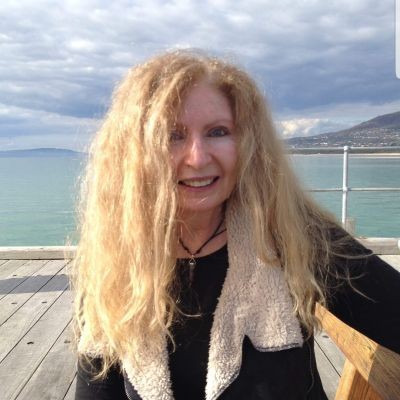 Learn the signs of a stroke and what to do if you have a stroke.

DATA:
https://www.ncbi.nlm.nih.gov/p....mc/articles/PMC36699
https://pubmed.ncbi.nlm.nih.gov/11554913/
https://pharmacology.imedpub.c....om/natural-sources-o
https://www.ahajournals.org/do....i/10.1161/STROKEAHA.

0:00 Introduction: Recovering from a stroke
0:25 Strokes explained
0:55 How to identify a stroke
1:40 The best nutrient to take if you have a stroke
5:27 The biggest cause of vitamin E deficiency
5:38 Foods high in vitamin E
6:05 Stroke prevention
7:28 Learn more about tocotrienols!

Today, we're going to talk about what to do if you have a stroke and the best nutrient to support stroke recovery.

Mini-strokes have symptoms that aren't permanent. But severe strokes can leave permanent damage. If you have a mini-stroke, the odds of you having a severe stroke are pretty high.

Warning signs of a stroke:
• Loss of balance
• Blurry vision
• One side of the face starting to droop
• Arm or leg weakness
• Speech difficulty

If you experience these symptoms of a stroke, it's crucial to call an ambulance as soon as possible. There is a certain medication that can help you if you can get it fast enough.

There is also a type of vitamin E called alpha-tocotrienol that may be beneficial. All it takes is a very small amount of this nutrient to help prevent glutamate-induced brain cell death.

If you start noticing stroke symptoms, you may also want to take alpha-tocotrienol as quickly as possible or use it during your stroke recovery.

Tocotrienols may help prevent a stroke, help prevent damage during a stroke, and support recovery after a stroke.

Tocotrienols are also very powerful for many other health conditions. Vitamin E, in general, is necessary to allow omega-3 fats to work in the brain.

One of the top causes of vitamin E deficiency is a diet high in refined grains. Or, you might not be consuming enough vitamin E. But keep in mind that it isn't easy to get vitamin E from food.

Natural ways to help prevent a stroke:
• Consume garlic
• Get on the ketogenic diet
• Avoid consuming sugar
• Take omega-3 fatty acids and avoid omega-6 fatty acids
• Exercise regularly

ADD YOUR SUCCESS STORY HERE:
https://www.drberg.com/add-client-success-story?utm_source=youtube&utm_medium=description

FREE COURSE➜ ➜ http://bit.ly/BulletproofImmuneSystemCourse

Dr. Eric Berg DC Bio:
Dr. Berg, age 57, is a chiropractor who specializes in Healthy Ketosis & Intermittent Fasting. He is the author of the best-selling book The Healthy Keto Plan, and is the Director of Dr. Berg Nutritionals. He no longer practices, but focuses on health education through social media.

Follow Me On Social Media:
Facebook: https://bit.ly/FB-DrBerg

Instagram: https://bit.ly/IG-DrBerg

Anchor: https://bit.ly/Anchor-DrBerg

TikTok: https://bit.ly/TikTok-DrBerg

Send a Message to his team: https://m.me/DrEricBerg

ABOUT DR. BERG: https://www.drberg.com/dr-eric-berg/bio

Disclaimer:
Dr. Eric Berg received his Doctor of Chiropractic degree from Palmer College of Chiropractic in 1988. His use of "doctor" or "Dr." in relation to himself solely refers to that degree. Dr. Berg is a licensed chiropractor in Virginia, California, and Louisiana, but he no longer practices chiropractic in any state and does not see patients so he can focus on educating people as a full time activity, yet he maintains an active license. This video is for general informational purposes only. It should not be used to self-diagnose and it is not a substitute for a medical exam, cure, treatment, diagnosis, and prescription or recommendation. It does not create a doctor-patient relationship between Dr. Berg and you. You should not make any change in your health regimen or diet before first consulting a physician and obtaining a medical exam, diagnosis, and recommendation. Always seek the advice of a physician or other qualified health provider with any questions you may have regarding a medical condition.

#keto #ketodiet #weightloss #ketolifestyle

Thanks for watching! Consider having tocotrienols on hand to take at the first signs of a stroke. I'll see you in the next video.
Show more
---