The Food That is More DEADLY Than Sugar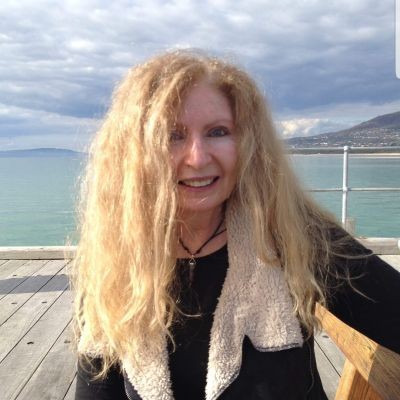 This is one of the most dangerous foods in the world. Find out what it is.

DATA:
https://www.bmj.com/content/346/bmj.e8707
https://www.jeffnobbs.com/post....s/death-by-vegetable
https://www.bmj.com/content/353/bmj.i1246

Watch My Other Videos on Sugar:
You May Never Eat SUGAR Again After Watching This
▶️ https://youtu.be/touPC69jMsg

What Happens If You Stop Eating Sugar for 14 Days
▶️ https://youtu.be/mRj1RKh4xyY

7 Warning Signs That You're Eating Too Much Sugar
▶️ https://youtu.be/SjZiSqKYxx8

0:00 Introduction: The top dangerous food in the world
0:10 Factors that can shorten your lifespan
1:10 The truth about vegetable oil
2:27 The problem with vegetable oil
6:03 Learn more about butter!

Sugar is bad. But, there is a food that is way worse than sugar.

Certain factors can shorten your lifespan—these factors include:
• Severe obesity
• Heavy smoking
• Vegetable oils
• Physical inactivity
• Heavy drinking
• Moderate smoking
• Excess sugar
• Processed meat
• Air pollution
• Red meat
• Sodium

Vegetable oils are one of the most dangerous foods you could include in your diet—even worse than sugar.

Vegetable oil isn't really oil from vegetables. It's mostly made from seeds, legumes, and grains.

Key points on vegetable oils:
1. Over 30% of our calories come from vegetable oil

2. They contain highly inflammatory omega-6 fatty acids

3. Restaurants typically use a lot of vegetable oil

4. One study on unsaturated fats (vegetable oil) found that there was an increased death rate of all causes by 62% when compared to saturated fats

5. Only severe obesity and heavy smoking are more dangerous than vegetable oils

6. One study showed an 86% increase in heart attacks, and after seven years, the number of strokes and heart attacks increased by seven times

7. One study showed an increased risk of cancer by 82%

8. Deep-fried foods are some of the worst because the oil is often reheated

Consider replacing your vegetable oils with olive oil, butter, ghee, coconut oil, tallow, or lard.

Dr. Eric Berg DC Bio:
Dr. Berg, age 57, is a chiropractor who specializes in Healthy Ketosis & Intermittent Fasting. He is the author of the best-selling book The Healthy Keto Plan, and is the Director of Dr. Berg Nutritionals. He no longer practices, but focuses on health education through social media.

Follow Me On Social Media:
Facebook: https://bit.ly/FB-DrBerg

Instagram: https://bit.ly/IG-DrBerg

Anchor: https://bit.ly/Anchor-DrBerg

TikTok: https://bit.ly/TikTok-DrBerg

Send a Message to his team: https://m.me/DrEricBerg

Disclaimer:
Dr. Eric Berg received his Doctor of Chiropractic degree from Palmer College of Chiropractic in 1988. His use of "doctor" or "Dr." in relation to himself solely refers to that degree. Dr. Berg is a licensed chiropractor in Virginia, California, and Louisiana, but he no longer practices chiropractic in any state and does not see patients so he can focus on educating people as a full time activity, yet he maintains an active license. This video is for general informational purposes only. It should not be used to self-diagnose and it is not a substitute for a medical exam, cure, treatment, diagnosis, and prescription or recommendation. It does not create a doctor-patient relationship between Dr. Berg and you. You should not make any change in your health regimen or diet before first consulting a physician and obtaining a medical exam, diagnosis, and recommendation. Always seek the advice of a physician or other qualified health provider with any questions you may have regarding a medical condition.

#keto #ketodiet #weightloss #ketolifestyle

Thanks for watching! I hope this helps increase your awareness of one of the most dangerous foods in the world. I'll see you in the next video.
Show more
---