The ONLY Way to Cure Candida for Good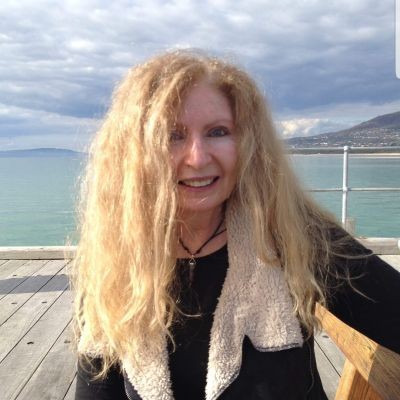 These are the best natural remedies for candida—get rid of it and make sure it never comes back!

DATA:
https://www.nature.com/articles/nature.2014.16081

0:00 Introduction: Cure candida for good
0:15 What is candida?
1:20 What causes candida overgrowth? 
1:40 Information on antibiotics 
4:13 Candida symptoms 
5:05 How does candida thrive?
7:18 Home remedies for candida 
8:45 Check out my video on friendly bacteria!

Today I want to share the best natural remedies for candida and how to prevent candida. 

Candida is a type of yeast or fungus. It's normal to have some amount of candida living on your body. Problems don't occur until candida starts to overgrow. 

Bacteria keep candida under control. If you don't have enough friendly bacteria, candida can start to overgrow. The biggest cause of candida overgrowth is antibiotics. Antibiotics wipe out good bacteria, leaving you with nothing to counter candida. 

Candida overgrowth symptoms:
1. Cravings for sugar and carbs 
2. Itchiness 
3. A white tongue 
4. Fatigue
5. A UTI (urinary tract infection)
6. Bloating and digestive issues 
7. Sinus congestion 
8. Skin issues 
9. Achy joints 
10. Ammonia breath 

Candida hates living in an acidic environment and thrives in an alkaline environment. When you kill your microbes, your pH changes, and you become more alkaline. 

Candida lives on sugar, and when it eats sugar, it creates ammonia. Ammonia is also alkaline. This creates a fantastic environment for candida to thrive. 

Other things that will make you more alkaline:
• Consuming sugar 
• Stress
• Birth control pills 
• Pregnancy 
• Antacids 

How to get rid of candida and prevent it from coming back:
1. Run your body on ketones (go on keto and do intermittent fasting)
2. Take a probiotic 
3. Consume fermented vegetables 
4. Use oregano oil 
5. Take apple cider vinegar 
6. Use coconut oil (or MCT oil)

ADD YOUR SUCCESS STORY HERE:
https://www.drberg.com/add-client-success-story?utm_source=youtube&utm_medium=description

FREE COURSE➜ ➜ http://bit.ly/BulletproofImmuneSystemCourse

Dr. Eric Berg DC Bio:
Dr. Berg, age 56, is a chiropractor who specializes in Healthy Ketosis & Intermittent Fasting. He is the author of the best-selling book The Healthy Keto Plan, and is the Director of Dr. Berg Nutritionals. He no longer practices, but focuses on health education through social media.

Follow Me On Social Media:
Facebook: https://bit.ly/FB-DrBerg

Instagram: https://bit.ly/IG-DrBerg

Anchor: https://bit.ly/Anchor-DrBerg

TikTok: https://bit.ly/TikTok-DrBerg

Send a Message to his team: https://m.me/DrEricBerg

ABOUT DR. BERG: https://www.drberg.com/dr-eric-berg/bio

Disclaimer:
Dr. Eric Berg received his Doctor of Chiropractic degree from Palmer College of Chiropractic in 1988. His use of "doctor" or "Dr." in relation to himself solely refers to that degree. Dr. Berg is a licensed chiropractor in Virginia, California, and Louisiana, but he no longer practices chiropractic in any state and does not see patients so he can focus on educating people as a full time activity, yet he maintains an active license. This video is for general informational purposes only. It should not be used to self-diagnose and it is not a substitute for a medical exam, cure, treatment, diagnosis, and prescription or recommendation. It does not create a doctor-patient relationship between Dr. Berg and you. You should not make any change in your health regimen or diet before first consulting a physician and obtaining a medical exam, diagnosis, and recommendation. Always seek the advice of a physician or other qualified health provider with any questions you may have regarding a medical condition.

#keto #ketodiet #weightloss #ketolifestyle

Thanks for watching! I hope this helps you better understand candida and the best natural remedies for candida.
Show more
---