#307 I'm back! Diving for Light: New me, new you | JC Kay 2023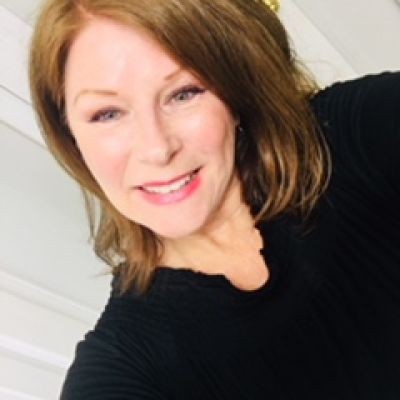 Recorded 29 January, 2023 - My first proper video on my channel this year!
BUY TICKETS FOR "TARTARIA AND BEYOND" Australian Tour HERE:
Saturday 15th April, 2023
Lismore, NSW Australia
with Kelly Jones, Cambell Purvis, and JC Kay
https://www.tartariaaustralia.....com/events/tartaria-
*
Join Jeremy Ayre's 90 Day Challenge with me here:
https://bit.ly/jckay90days
Get a consult with Dr Jeremy Ayres here:
https://bit.ly/NBWJA_JC
Join the Naturally Better Community for support in your healing journey here:
https://bit.ly/NBWJA_community
*
ASEA Ignite Event:
February 18 Sydney (I will be attending this one, come join me!)
February 25 Melbourne
February 26 Adelaide
March 2 Perth
March 4 Brisbane
REGISTER NOW: https://www.eventbrite.com/cc/....ignite-your-potentia
❤
HAVE YOU JOINED JC KAY'S MAILING LIST?
Please sign up HERE, even if you have already sent me an email:
https://bit.ly/jckay_mailing_list
❤
TIMESTAMPS:
0:00:00 Welcome
0:00:56 "Diving for Light"
0:02:15 Burn out and getting very sick in December
0:05:15 Going from saying NO to saying YES
0:09:00 Neglecting my health routine - ASEA
0:10:20 Looking after my health again - Jeremy Ayres
0:11:15 Audience's journey of healing; being sick is a gift
0:13:05 NDE videos - life assessment
0:13:55 The end of the "plandem1c war"
0:14:50 Reassessing everything, taking stock
0:15:35 Being more tolerant of others and their journeys
0:18:00 Working on your own independence of thoughts
0:21:00 Moving forward - new ways of doing things
0:21:30 Meeting the public face to face this year
0:22:09 ASEA meet up with me in Sydney (Sat 18 February 2023) - https://www.eventbrite.com/cc/....ignite-your-potentia
0:23:30 Interviews in 2023
0:24:50 Jeremy Ayres - 90 day challenge: join me! https://bit.ly/jckay90days
0:26:33 "Nature of Our Reality" interview with Anthony Mowery, Kaz, and Heather
0:27:08 Last two videos of Anastasia audiobooks
0:27:40 Patreon - join me here: https://www.patreon.com/jckay
0:28:08 More dowsing and remote viewing to come in 2023
0:28:40 Subscribe to my channel and mailing list
0:28:56 TARTARIA AND BEYOND Australian Tour! Live in Lismore NSW April 15, 2023 with Kelly Jones and Cambell Purvis - https://www.tartariaaustralia.....com/events/tartaria-

❤
PATREON:
To support my work, and for bonus exclusive content, Giveaways, a chance to have a One-on-One reading with me, and controversial LIVE Q & As, join me on:
https://www.patreon.com/jckay
❤
DONATIONS: https://www.paypal.me/jacykattan
❤
"LIFEFORCE ELIXIR" (mentioned in video #214)
bit.ly/jckay_elixir
Lifeforce Elixir - Rejuvenate, Restore, and protect cells. Find out more about this important biotech with the support of our informative Team.
❤
JOIN US ON TELEGRAM TO LEARN MORE -
THE LIFEFORCE ELIXIR GROUP:
https://t.me/+QDsC2l6dLtNmMzQ9
PRIVATE CHAT:
Join my mailing list to receive the Private Link to our chat.
❤
TOUCHSTONE ESSENTIALS:
https://JCKay.thegoodinside.com
❤
Email me on quantumtruthsjckay@gmail.com for a $50 voucher if you have never ordered from Touchstone before.
❤
You can get the product that changed my daughter's life, Pure Body Extra Strength ZEOLITE at 20% off with Autoship via this link:
https://jckay.thegoodinside.co....m/pbx-trial-offer-sa
❤
KANGEN WATER - (Electrolysed Reduced Water):
https://jc.thehighestvibrationwater.com
❤
For my LOCKDOWN SURVIVAL GUIDE - ("JC Kay's Spiritual Survival Guide: Lockdown and Beyond"), go to this link - there is a free version of the PDF if you do not wish to pay:
https://jckay.samcart.com/prod....ucts/jc-kays-spiritu
❤
BITCHUTE:
https://www.bitchute.com/chann....el/QuantumTruthsJCKa
❤
FACEBOOK:
Quantum Truths JC Kay
https://www.facebook.com/group....s/3229928300456841/?
❤
TWITTER:
twitter.com/KattanJacy
❤
MEWE:
Quantum Truths JC Kay:
https://mewe.com/join/quantumtruths
❤
EMAIL:
All Media correspondence to:
quantumtruthsjckay@gmail.com
❤
JC KAY'S POSTAL ADDRESS:
JC Kay
PO BOX 108
Wentworth Falls NSW 2782
Australia

Sending you lots of love!

Please stay in touch!

JC Kay
❤

"If this message resonates with you, it resonates, if it doesn't, it doesn't".
Show more
---