How to Rid Skin Tags and Warts OVERNIGHT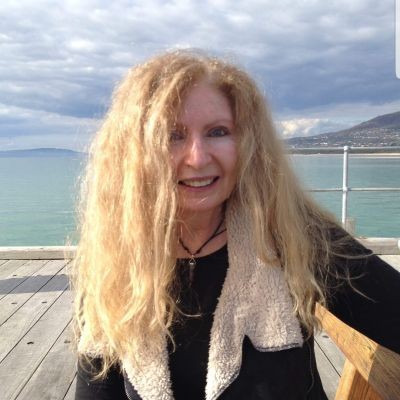 Find out how to get rid of skin tags fast using a simple two-ingredient remedy.

DATA:
https://www.mdanderson.org/can....cerwise/sugar--insul
https://www.ncbi.nlm.nih.gov/p....mc/articles/PMC73415
https://www.ahajournals.org/do....i/10.1161/circresaha
https://www.ncbi.nlm.nih.gov/p....mc/articles/PMC47828
https://www.hormonesmatter.com/?s=Gardasil+
https://www.botanical-online.c....om/en/medicinal-plan
https://reference.medscape.com..../medline/abstract/20

0:00 Introduction: Get rid of skin tags fast
1:00 What are skin tags?
3:28 What causes skin tags?
5:13 The best remedy for skin tags and warts
8:03 Other remedies for skin tags and warts
8:53 Learn more about the underlying cause of skin tags and warts!

Let's talk about how to get rid of skin tags and warts fast. Skin tags and warts are indicators of something deeper going on.

Skin tags are the result of an anabolic response—they are a growth of cells, like mini benign tumors.

There is a high association between skin tags and warts and HPV. Skin tags are more common in women and in people who have diabetes, PCOS, or who are overweight.

Insulin resistance is related to diabetes, obesity, and PCOS. One study demonstrated a strong association between skin tags and insulin resistance.

To get to the root problem of skin tags and to make sure they don't come back after you get rid of them, you need to take steps to improve your insulin resistance and, potentially, estrogen dominance. This means getting on the Healthy Keto diet and doing intermittent fasting.

The best natural remedy for skin tags and warts:
• Mix two drops of povidone-iodine with a couple of drops of garlic juice. If you don't want to use garlic, you could try using zinc oxide, oregano oil, or apple cider vinegar.

• Using a cotton swab, put the mixture directly on the skin tag or wart, and then put a bandaid or tape over it.

• Keep the mixture in the refrigerator to keep it fresh, and apply the remedy twice a day for up to two weeks. Make a new, fresh mixture each day.

If you don't see any changes, try using one of these remedies topically and cover it with a bandaid or tape:
• Salicylic acid
• A crushed aspirin in water
• Celandine

Dr. Eric Berg DC Bio:
Dr. Berg, age 57, is a chiropractor who specializes in Healthy Ketosis & Intermittent Fasting. He is the author of the best-selling book The Healthy Keto Plan, and is the Director of Dr. Berg Nutritionals. He no longer practices, but focuses on health education through social media.

Follow Me On Social Media:
Facebook: https://bit.ly/FB-DrBerg

Instagram: https://bit.ly/IG-DrBerg

Anchor: https://bit.ly/Anchor-DrBerg

TikTok: https://bit.ly/TikTok-DrBerg

Send a Message to his team: https://m.me/DrEricBerg

Disclaimer:
Dr. Eric Berg received his Doctor of Chiropractic degree from Palmer College of Chiropractic in 1988. His use of "doctor" or "Dr." in relation to himself solely refers to that degree. Dr. Berg is a licensed chiropractor in Virginia, California, and Louisiana, but he no longer practices chiropractic in any state and does not see patients so he can focus on educating people as a full time activity, yet he maintains an active license. This video is for general informational purposes only. It should not be used to self-diagnose and it is not a substitute for a medical exam, cure, treatment, diagnosis, and prescription or recommendation. It does not create a doctor-patient relationship between Dr. Berg and you. You should not make any change in your health regimen or diet before first consulting a physician and obtaining a medical exam, diagnosis, and recommendation. Always seek the advice of a physician or other qualified health provider with any questions you may have regarding a medical condition.

#keto #ketodiet #weightloss #ketolifestyle

Thanks for watching! I hope this helps explain how to get rid of skin tags fast. I'll see you in the next video.
Show more
---