Reduce Stress and lower inflammation naturally without pills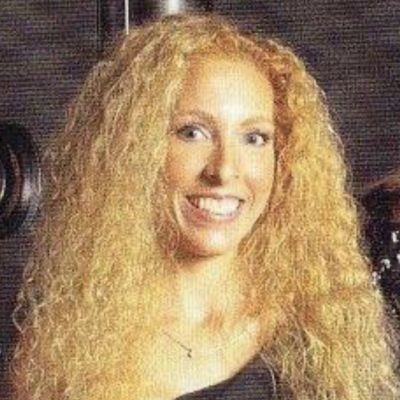 David Schmidt, LifeWave Founder, CEO, and inventor of the LifeWave Patch technology, discusses the role that stress plays in aging and shares several clinical studies performed on the Aeon patch that confirm the ability of the patch to reduce stress within 20 minutes for most people that wear it.Aeon Patches are designed to reduce stress and decrease inflammation in the body.→ Clinically proven to reduce stress in the body→ Promotes relaxation→ Patented, proprietary form of phototherapy→ No drugs, chemicals or stimulants.


Learn more at https://www.LifeWave.com/DrLeaKelley


ARTICLES referenced in this video:🔺 Emotional Distress Can Speed Up Cellular Aging (Psychology Today)https://www.psychologytoday.com/us/blog/the-athletes-way/201404/emotional-distress-can-speed-cellular-aging#:~:text=Chronic%20stress%20accelerates%20premature%20aging%20by%20shortening%20DNA%20telomeres.&text=A%20wide%20range%20of%20studies,length%20of%20each%20DNA%20strand.🔺 Stress, Inflammation and Aging (PubMed)https://www.ncbi.nlm.nih.gov/p....mc/articles/PMC34285 STUDY RESULTS discussed in this video:🔺 A double-blind placebo-controlled heart rate variability investigation to evaluate the quantitative effects of the organic nanoscale aeon patch on the autonomic nervous systemhttps://lifewave.com/Content/i....mages/home/science/p Effects of the LifeWave X-15 Patches on the Biofield and Physiological Functionshttp://lifewave.com/content/im....ages/home/science/pd Amino Acid, Neurotransmitter, GDV and Physiological Testing of the LifeWave Y-Age AEON Patcheshttps://lifewave.com/Content/i....mages/home/science/p Characterizing the Effect of the Energy Emitted by LifeWave Patches on Human DNAhttps://lifewave.com/Content/i....mages/home/science/p Effects of LifeWave Y-age® Anti-Aging patches on varied skin typeshttps://lifewave.com/Content/i....mages/home/science/p IMPLICATIONS OF HEART RATE RHYTHM ANALYSIS FOR THESTUDY OF LIFEWAVE PATCHEShttps://lifewave.com/Content/i....mages/home/science/p You Know?Forty-three percent of all adults suffer adverse health effects from stress, including headaches, high blood pressure, heart problems, diabetes, skin conditions, asthma, arthritis, depression and anxiety.1 In addition, 70 percent of stressed people experience lower work productivity and disruptions in their family and social lives. Stress is indeed a universal challenge, which only strengthens LifeWave's commitment to help more people with the Y-Age Aeon patch.----------------------------------------------------------------------------------------❓What are the benefits of Y-Age Aeon?Aeon has been clinically tested to reduce both stress and inflammation, two major causes of aging.❓What will I feel when wearing the Y-Age Aeon patch?Although you may not initially feel anything, many people have reported increased energy and an overall sense of well-being.❓How soon can I expect to see results with Y-Age Aeon?Although individual results may vary, many people note immediate improvements in energy levels within days of patch use. LifeWave recommends 90 days of Y-Age patch use for more significant anti-aging benefits.❓Can I use Aeon for pain relief?Aeon can be combined with a set of IceWave patches to provide pain relief. LifeWave recommends placing an Aeon patch on the back of the neck with a set of IceWave patches near the point of pain.❓Can the Aeon patch improve my skin?Yes! When combined with both Y-Age Glutathione and Y-Age Carnosine, you can expect to see improvement in skin color, texture and depth of wrinkles around the eyes and mouth in as little as two weeks.----------------------------------------------------------------------------------------X39TV is the channel for an authorized independent distributor for LifeWave products and is not employed by LifeWave Corporation.=================================The statements on LifeWave products, websites or associated materials have not been evaluated by any regulatory authority and are not intended to diagnose, treat, cure or prevent any disease or medical condition.
Show more
---