Why I Eat 4 Eggs Daily and WHY YOU SHOULD TOO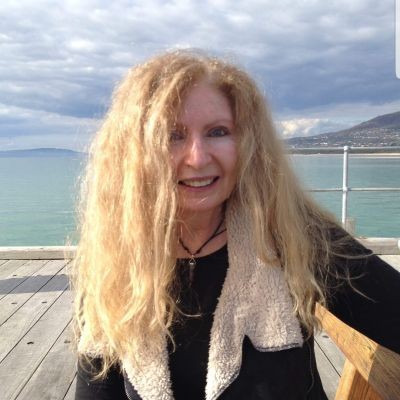 Once you check out these incredible benefits of eggs, you'll want to eat 4 eggs a day too! 

For more details on this topic, check out the full article on the website: ➡️ https://drbrg.co/3Unc3Yg

Eggs Increase Your Risk of Early Death from a Heart Attack:
▶️ https://youtu.be/YkoPpvtSVyo
▶️ https://youtu.be/RU8jn0kAmfk

0:00 Introduction: Why I eat 4 eggs daily
0:27 The nutrition in eggs 
2:50 Free-range eggs vs. cage-free eggs vs. pasture-raised eggs
5:48 Egg benefits 
10:45 How do you cook an egg to maximize nutrition? 
11:34 Check out my video on the cholesterol in eggs! 

Today, I'm going to tell you why I eat four eggs a day and why you should do this too. 

The nutrition of an egg is determined by how the chicken is raised and by what it's fed. I recommend getting organic pasture-raised eggs. Getting your eggs from a farmer's market is a great idea or even raising your own chickens for eggs. 

It's important to note that I do not eat eggs for breakfast. I eat them for a late lunch because I fast breakfast. It's also important to consume the whole egg vs. only egg whites. 

Heating an egg can destroy some of the carotenoids. To maximize the nutrition of the eggs, it's great to have them poached or over-easy. If you like them scrambled, it's best to crack them inside of the pan and allow the whites to turn white before scrambling them.

If you're a small person, you may want to consume one or two eggs a day. If you're a larger person, you may want to consume three or four. 

Health benefits of eggs:
• Eggs are a great source of protein  
• Eggs contain choline 
• Eggs contain lecithin 
• Eggs have vitamin K2, vitamin D, vitamin E, and vitamin A
• Eggs are rich in omega-3 fatty acids
• Eggs are loaded with B vitamins 
• Eggs have minerals and trace minerals
• Eggs contain carotenoids 

Dr. Eric Berg DC Bio:
Dr. Berg, age 57, is a chiropractor who specializes in Healthy Ketosis & Intermittent Fasting. He is the author of the best-selling book The Healthy Keto Plan, and is the Director of Dr. Berg Nutritionals. He no longer practices, but focuses on health education through social media.

Facebook: https://bit.ly/FB-DrBerg

Instagram: https://bit.ly/IG-DrBerg

Anchor: https://bit.ly/Anchor-DrBerg

TikTok: https://bit.ly/TikTok-DrBerg

Disclaimer:
Dr. Eric Berg received his Doctor of Chiropractic degree from Palmer College of Chiropractic in 1988. His use of "doctor" or "Dr." in relation to himself solely refers to that degree. Dr. Berg is a licensed chiropractor in Virginia, California, and Louisiana, but he no longer practices chiropractic in any state and does not see patients so he can focus on educating people as a full time activity, yet he maintains an active license. This video is for general informational purposes only. It should not be used to self-diagnose and it is not a substitute for a medical exam, cure, treatment, diagnosis, and prescription or recommendation. It does not create a doctor-patient relationship between Dr. Berg and you. You should not make any change in your health regimen or diet before first consulting a physician and obtaining a medical exam, diagnosis, and recommendation. Always seek the advice of a physician or other qualified health provider with any questions you may have regarding a medical condition.

#keto #ketodiet #weightloss #ketolifestyle

Thanks for watching! I hope this helped explain the benefits of eggs and why you should start eating more of them.
Show more
---