Guardian Angel - Light In The Black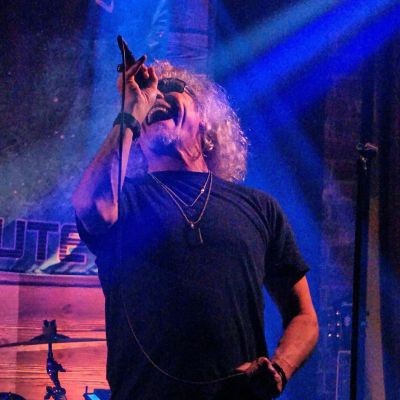 Recorded In Nashville - 2021
Copyright 2021
Lyrics By Charlie Kavanagh
Music by Mike Simmons, Paul Simmons, Tony Nagy

Charlie Kavanagh - Vocals
Mike Simmons - Guitar
Tony Nagy - Bass and Vocals
Paul Simmons - Drums and Vocals

Recorded by Mike and Paul Simmons, and Tony Nagy
Mixed by Paul Simmons
Mastered by Dan Shike - Tone and Volume Mastering

Light In The Black is a Classic Hard Rock / Metal band hailing from Nashville, Tennessee.
Vocalist Charlie Kavanagh, Bassist Tony Nagy, and the Simmons brothers, Mike and Paul on guitar and drums respectively, are Rock-N-Roll veterans from the '80s and 90's to the present day.
Years of touring and recording have not dampened the spirit of these four musicians.
They love to play.
This is evident from the first note until the glowing amps are shut down at the end of the night. They take pride in playing killer, crowd-pleasing songs, executed flawlessly with an energy and spirit that takes you back to the concerts of another time.
If you like Deep Purple, Rainbow, Dio, Ozzy, Black Sabbath, Van Halen, Priest, and the like….
You will love Light In The Black.
Show more
---